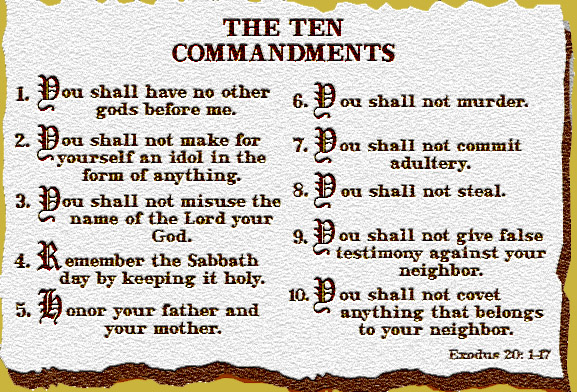 The Jews having the law did not comprehend that the law, the Ten Commandments is about Gods Love towards all of us and our love towards God and everyone else! God doesn't want us to sin against him or sin against anyone else either! (Teaching laws of Love, Teaching Ten Commandments, Teaching 2 Greatest Commandments! ***)
Let us Pray; Dear heavenly Father, in your Holy Name, name of the son and the Holy Spirit we pray that we
understand all your Holy Words, Your Holy Commandments is all about you Loving us, and us Loving you, our neighbors and our enemies. We pray that we just don't read about that Love, but we do that Love, we practiceand embrace that love. WE praise and Glorify your Holy name AMEN!
LOVE GOD - Deuteronomy 6:5,
Matthew 22:37-38
1. (Exodus 20:3) You have No other
Gods
2. (Exodus 20:4-6) You shall not make
for your self an Idol
3. (Exodus 20:7) You shall not misuse
the name of the Lord your God
LOVE NEIGHBOR - Leviticus 19:18 &
Matthew 22:39
5. (Exodus 20:12) Honor Your Father and
Mother
6. (Exodus 20:13) You Shall Not Murder
7. (Exodus 20:14) You Shall Not Commit
Adultery
8. (Exodus 20:15) You Shall Not Steal
4. (Exodus 20:8-11) Remember the
Sabbath Day, to keep it Holy, do no
work
9. (Exodus 20:16) You shall not give
false testimony against your neighbor.
10. (Exodus 20:17) You Shall Not Covet....
- Matthew 22:40 - On these two
commandments hang all the law
and the prophets -- (Love God &
Love Neighbor)