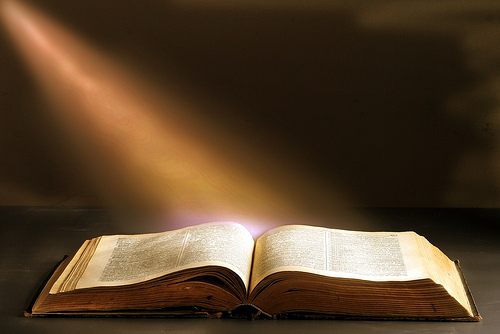 Friends it is wise not to forget it was Eve who instead of listening to God started listening to the Devils servant, the serpent. That is when Sin in mankind started when Eve listened to the serpent and Adam listened to his wife instead of listening to and obeying God! My friends that is when sickness and death got its start. That's where stealing and murder got its start from! Everything you hate, started with Eve and Adam NOT listening to GOD! See the related Teaching, "The Dangers of Our Opinions."
Let Us Pray; Dear Heavenly Father, in your name, your name Jesus Christ and in the name of the Holy Spirit we pray that the beatitudes are the people that we are, that those are the spiritual blessings that we receive. We pray that we understand them and that our hearts are in line with them every day all day! AMEN!
GODS WORDS ONLY
Live on Every Word of God! (Mt 4:4)
Matthew 4:1 Then Jesus was led by the
Spirit into the desert to be tempted by the
devil. 2 After fasting forty days and forty nights,he was hungry. 3 The tempter
came to him and said, "If you are the
Son of God, tell these stones to become
bread."
Matthew 4:4

Jesus answered, "It is

written: 'Man does not live on bread

alone, but on every word that comes

from the mouth of God.'"a
GODS WORDS ONLY
Do Not Test God! (Mt 4:7)
Matthew 4:5 Then the devil took him to
the holy city and had him stand on the
highest point of the temple. 6 "If you are
the Son of God," he said, "throw yourself down. For it is written: "'He will
command his angels concerning you,
and they will lift you up in their hands,
so that you will

not strike your foot against a stone.'"b

Matthew 4:7

Jesus answered him, "It is

also written: 'Do not put the Lord your

God to the test.'"c
GODS WORDS ONLY
Worship/Serve God Only! (Mt 7:10)
Matthew 4:8 Again, the devil took him
to a very high mountain and showed him
all the kingdoms of
the world and their splendor. 9 "All this
I will give you," he said, "if you will bow
down and worship me."
Matthew 4:10

Jesus said to him, "Away

from me, Satan! For it is written: 'Worship

the Lord your God, and serve him only.'"